Welcome to TRNING GRND. The project revolved around the poor working conditions and unfair wages of non-unionized dancers in Los Angeles, California. The design solution was to create a branded environment that dancers could connect with and receive education from and thus TRNING GRND was born. The scope of the project involved developing a mock up of the environment, an informational brochure, an industry standards guide, and a rebrand for the advocacy organization Dancers Alliance.​​​​​​​
There are two main areas; The Commons and The Academy. The Commons house the TRNING GRND Resource Center, it's also a place where community lives. The resource centre is a place that dancers can depend on for quality industry related resources. The Academy offers free industry level dance classes and M.E. Time: Information Sessions to educate, connect, and empower the dance community. The information sessions are a key element into educating the vibrant dance community on their industry rates and working conditions.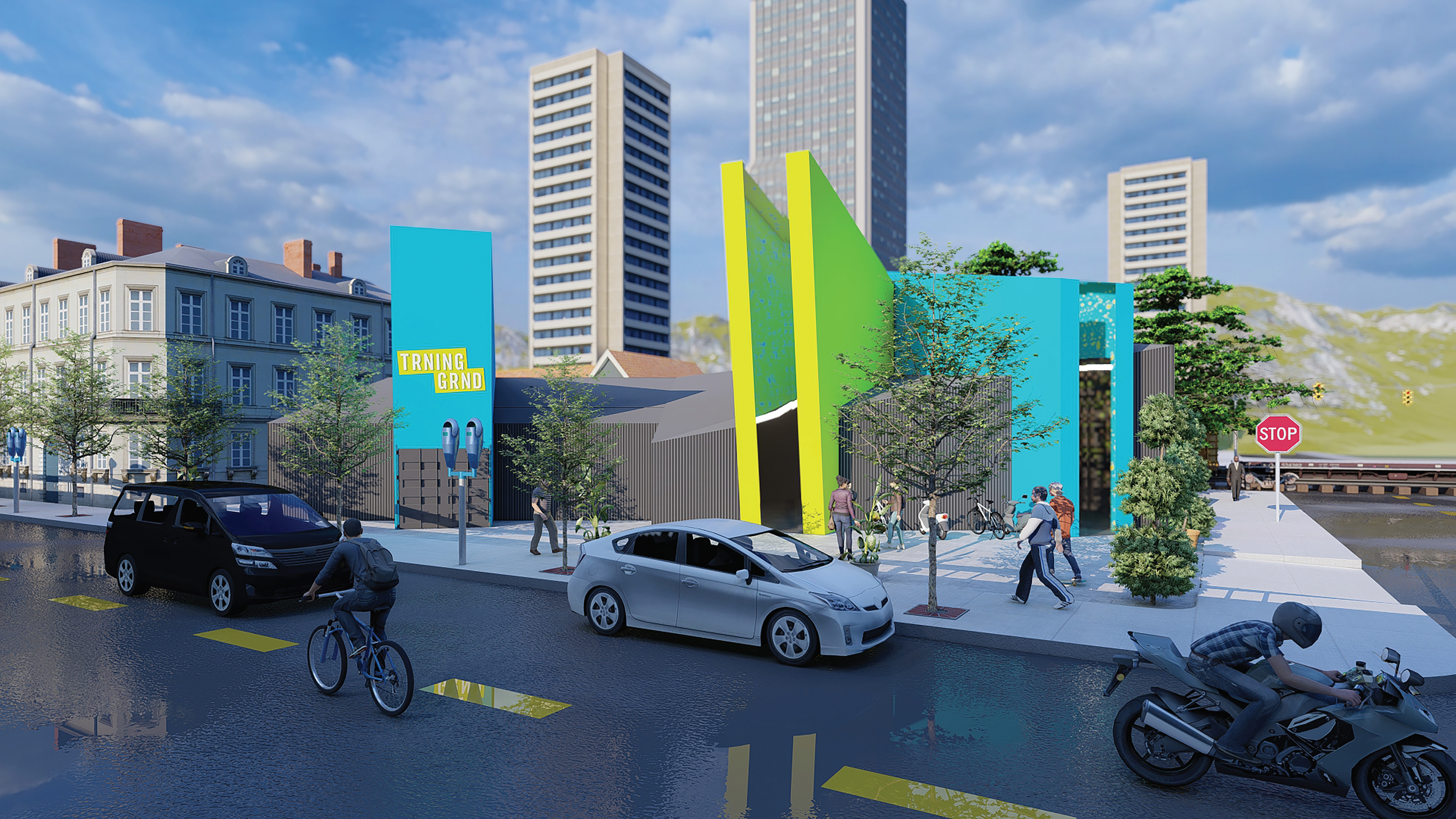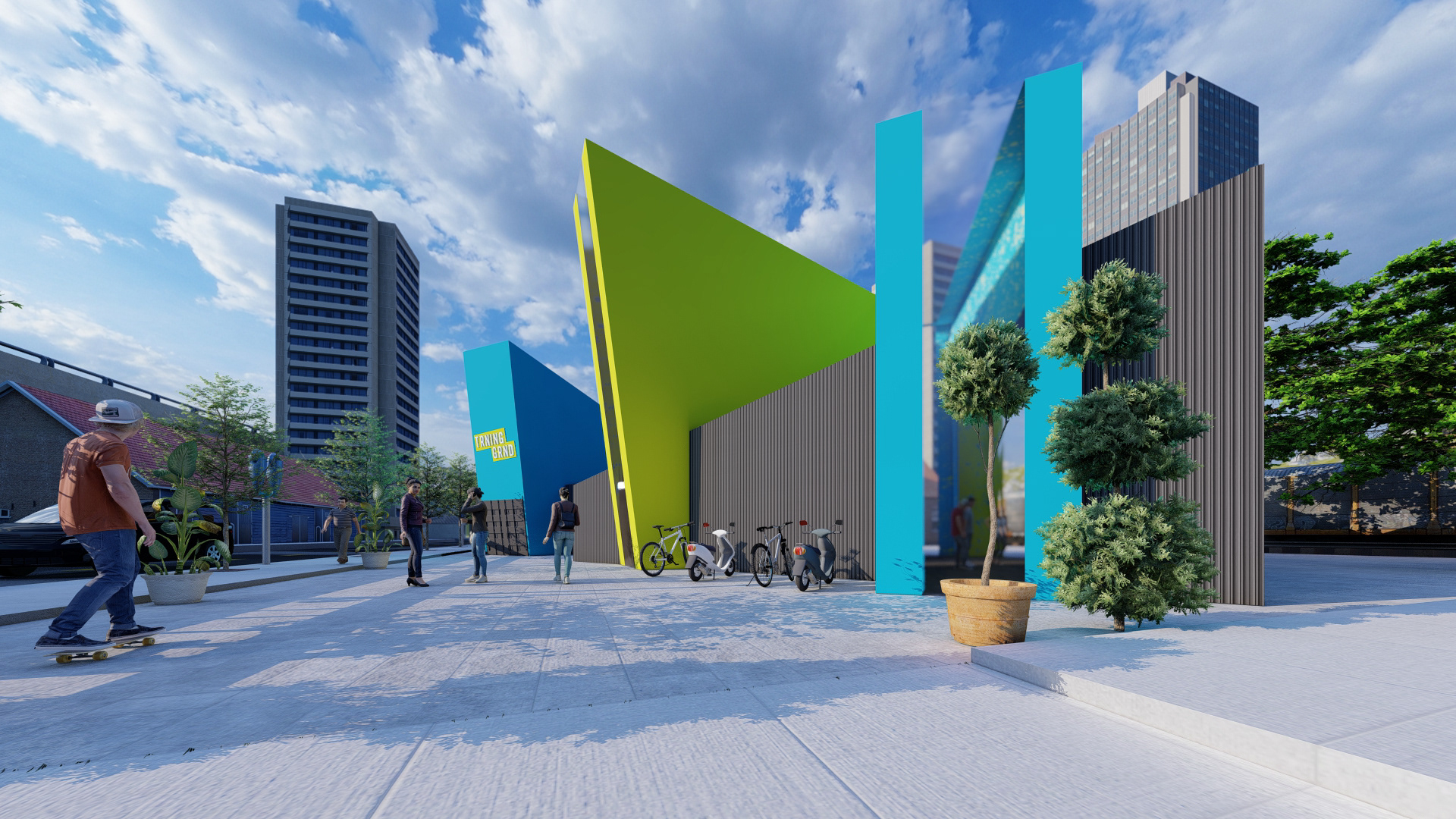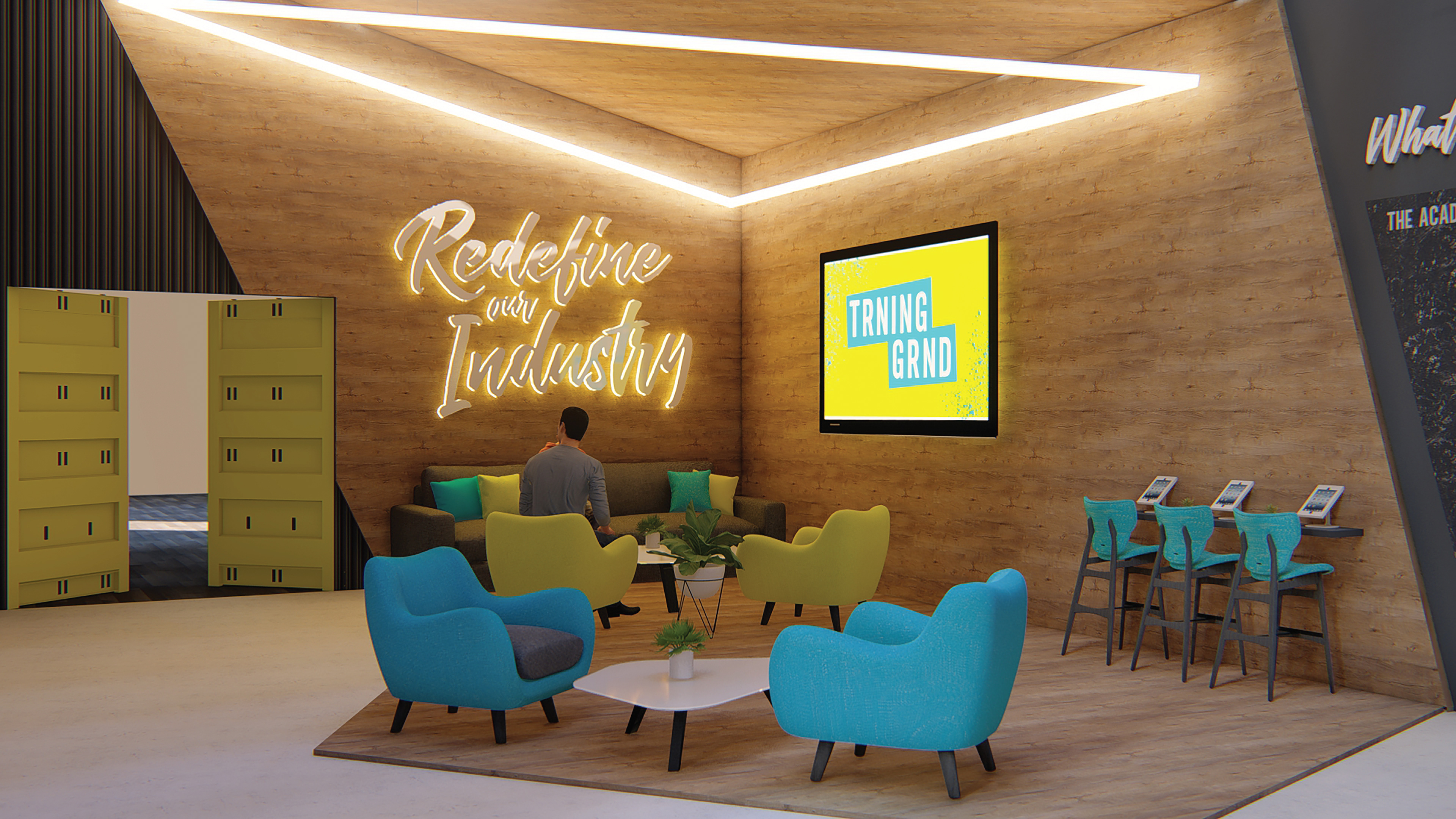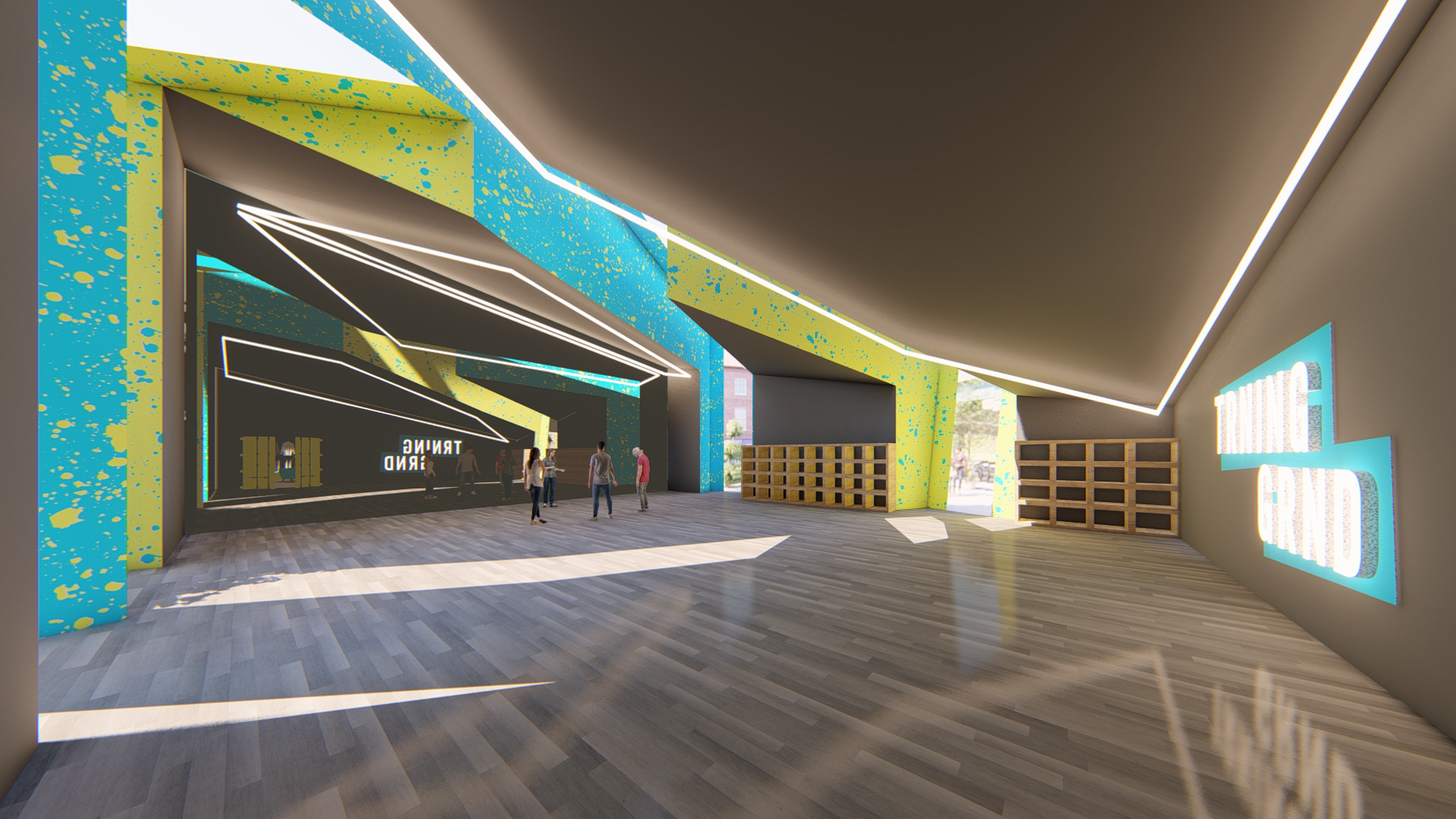 The brochure was created with the intention to draw attention to the facilities and its variety of offerings. It was designed as an atypical tri-fold. Pulling inspiration from the facility itself the brochure folds out in dynamic and dramatic angles to reveal all the information on the inside on an angle with the backside of the brochure
 becoming a keepsake poster for our audience.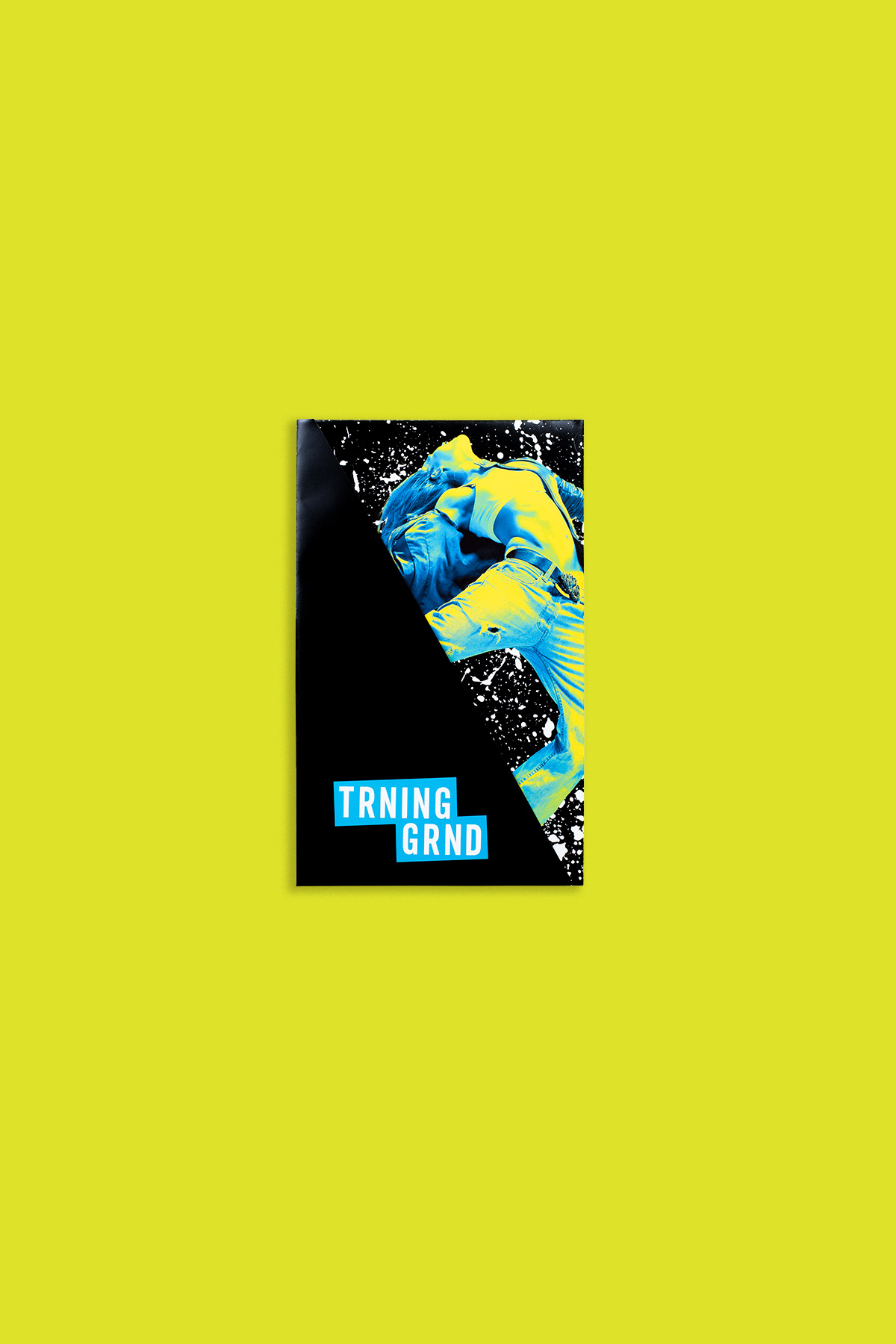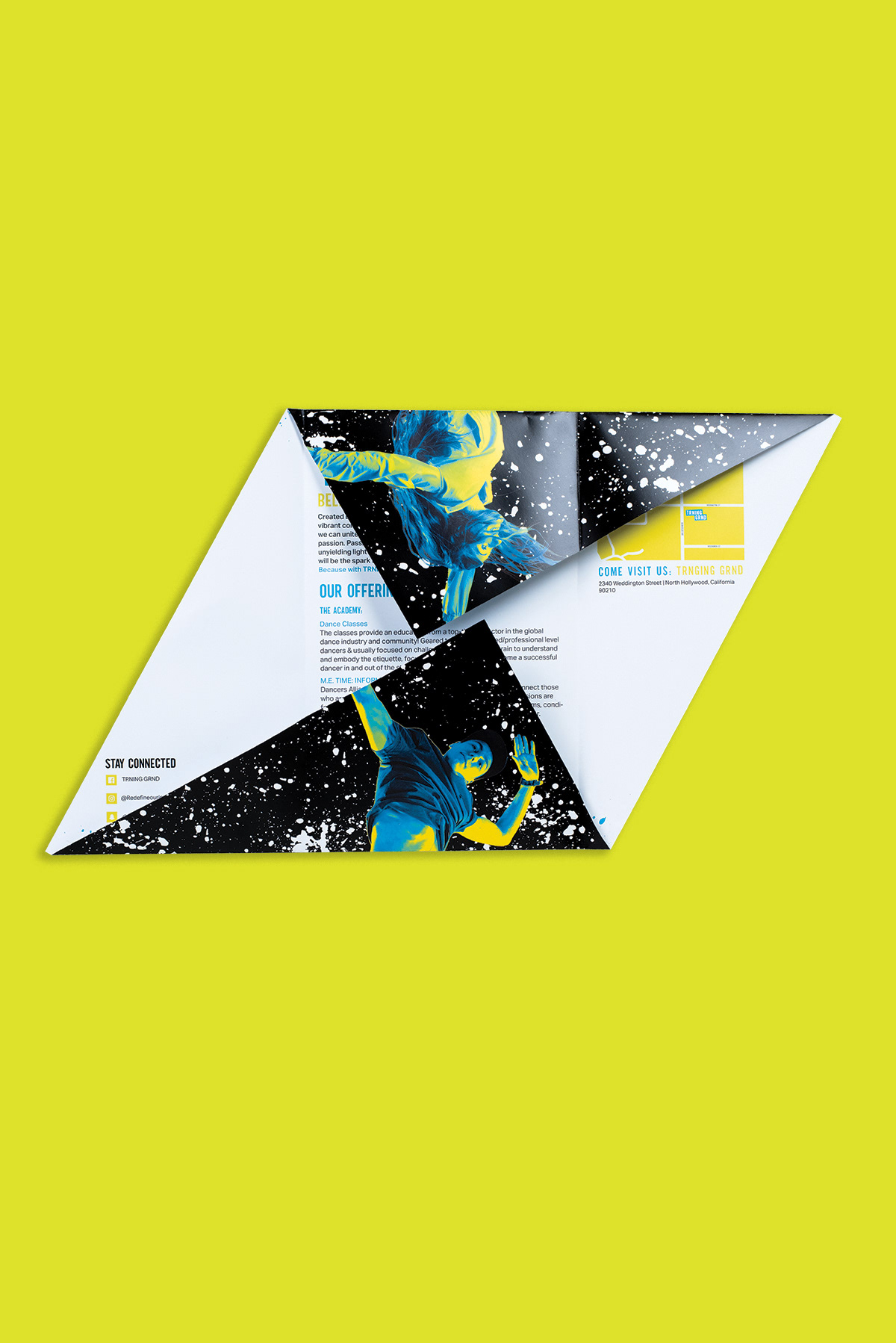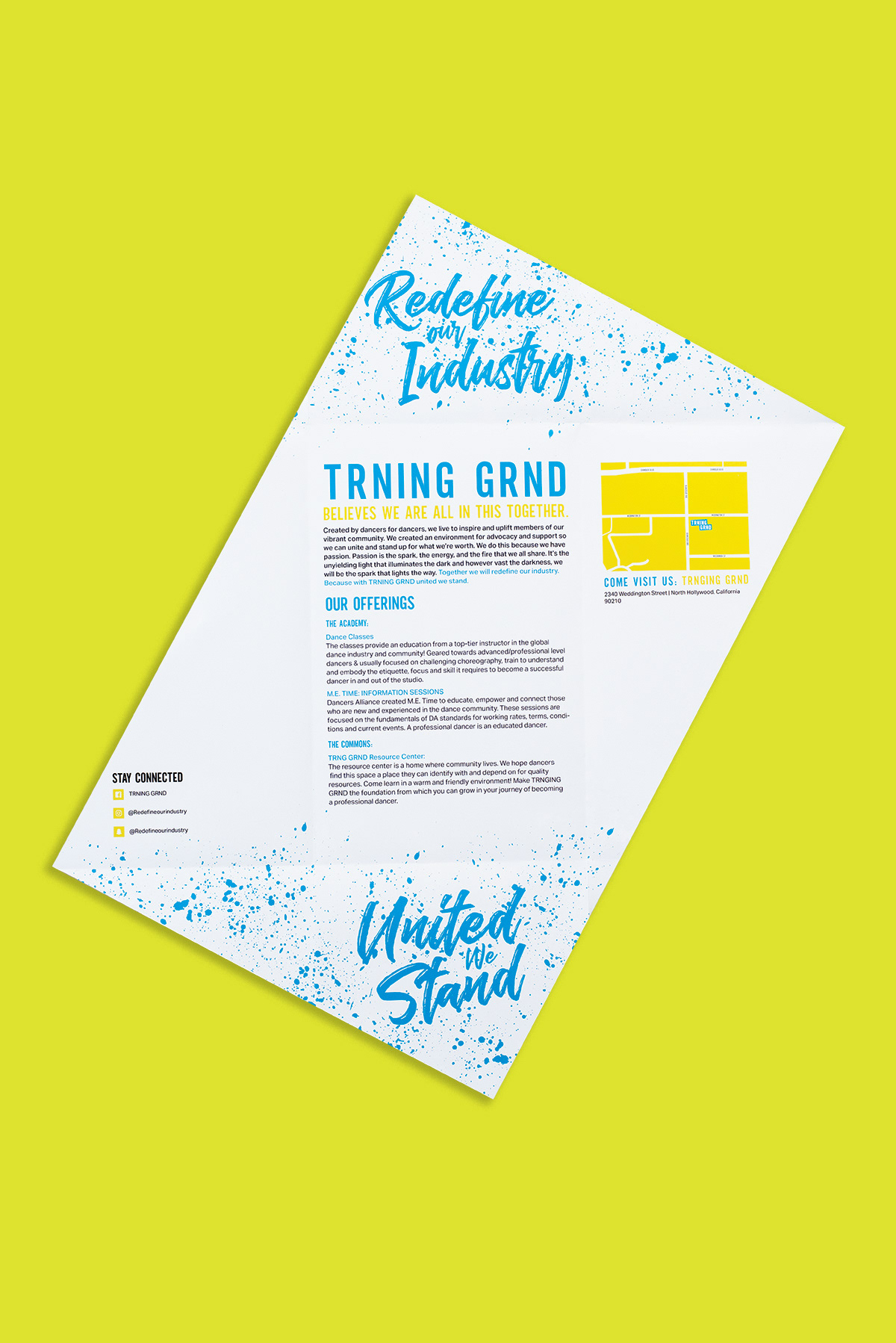 Dancers Alliance Rebrand.
The goal was to give Dancers Alliance a new visual language that was simple and professional yet captured the personality of the vibrant dance community. The brand standards manual was created as a guideline on how to execute the new and improved Dancers Alliance brand. The manual covers execution topics such as the DA Brandmark all the way to a variety of brand applications.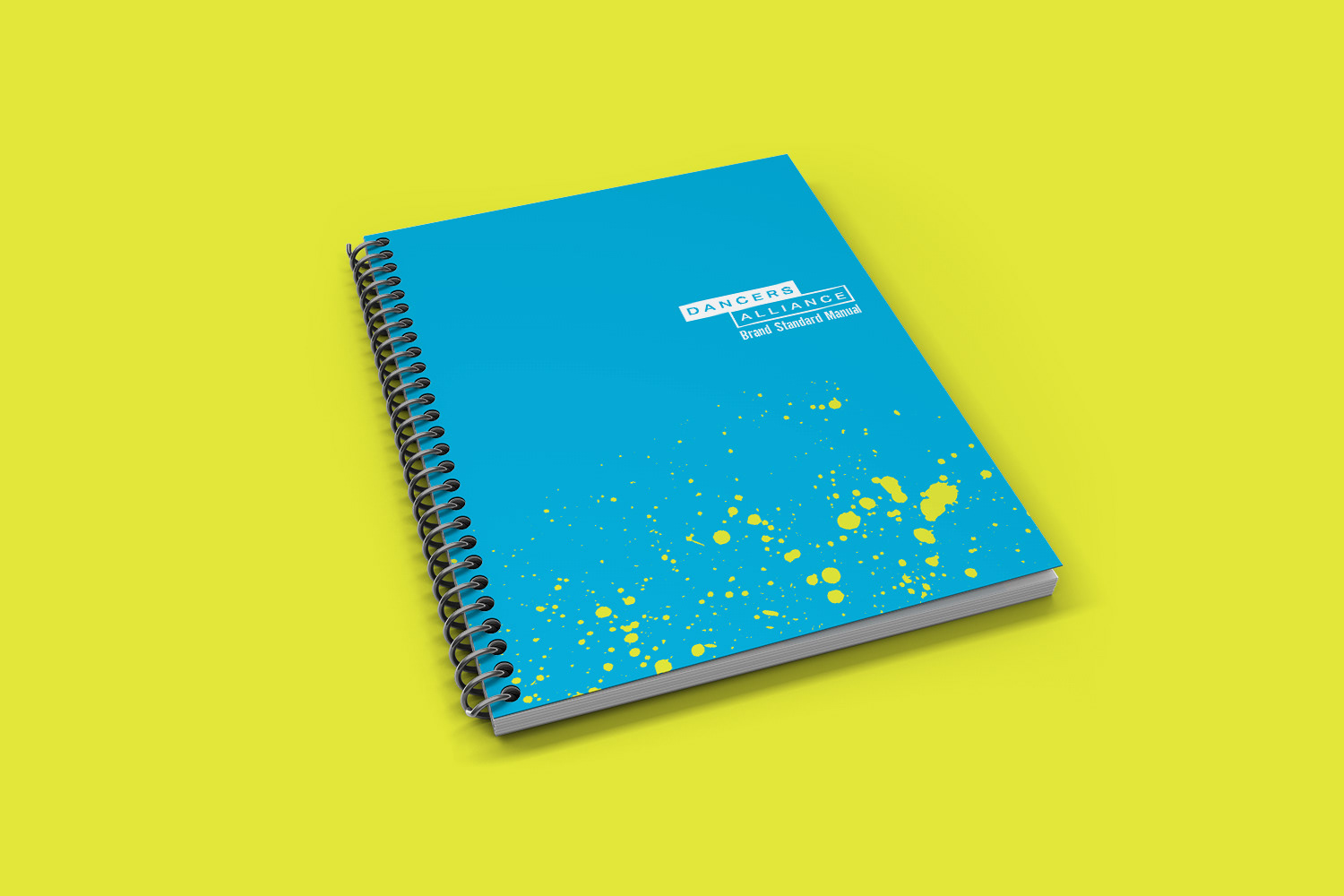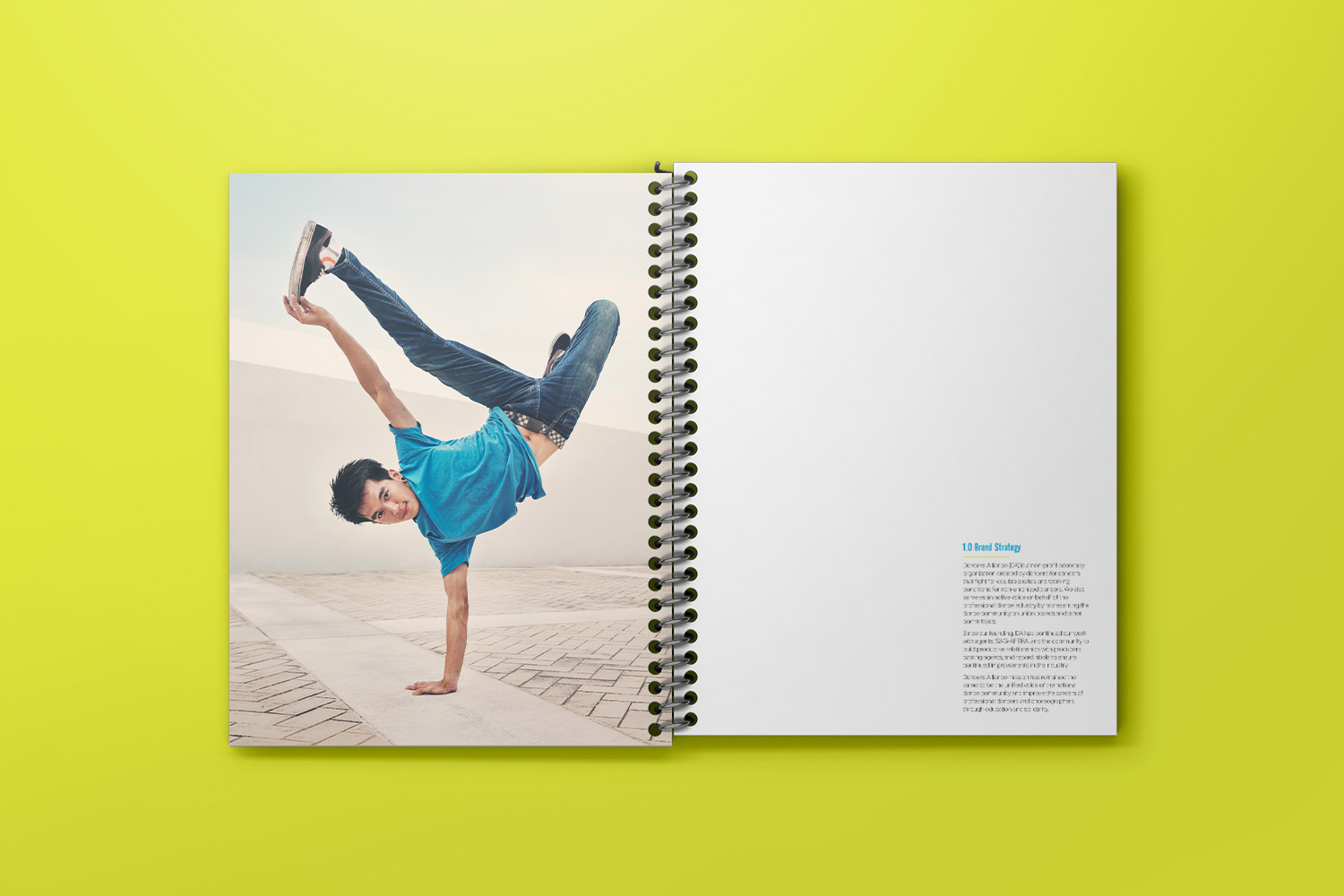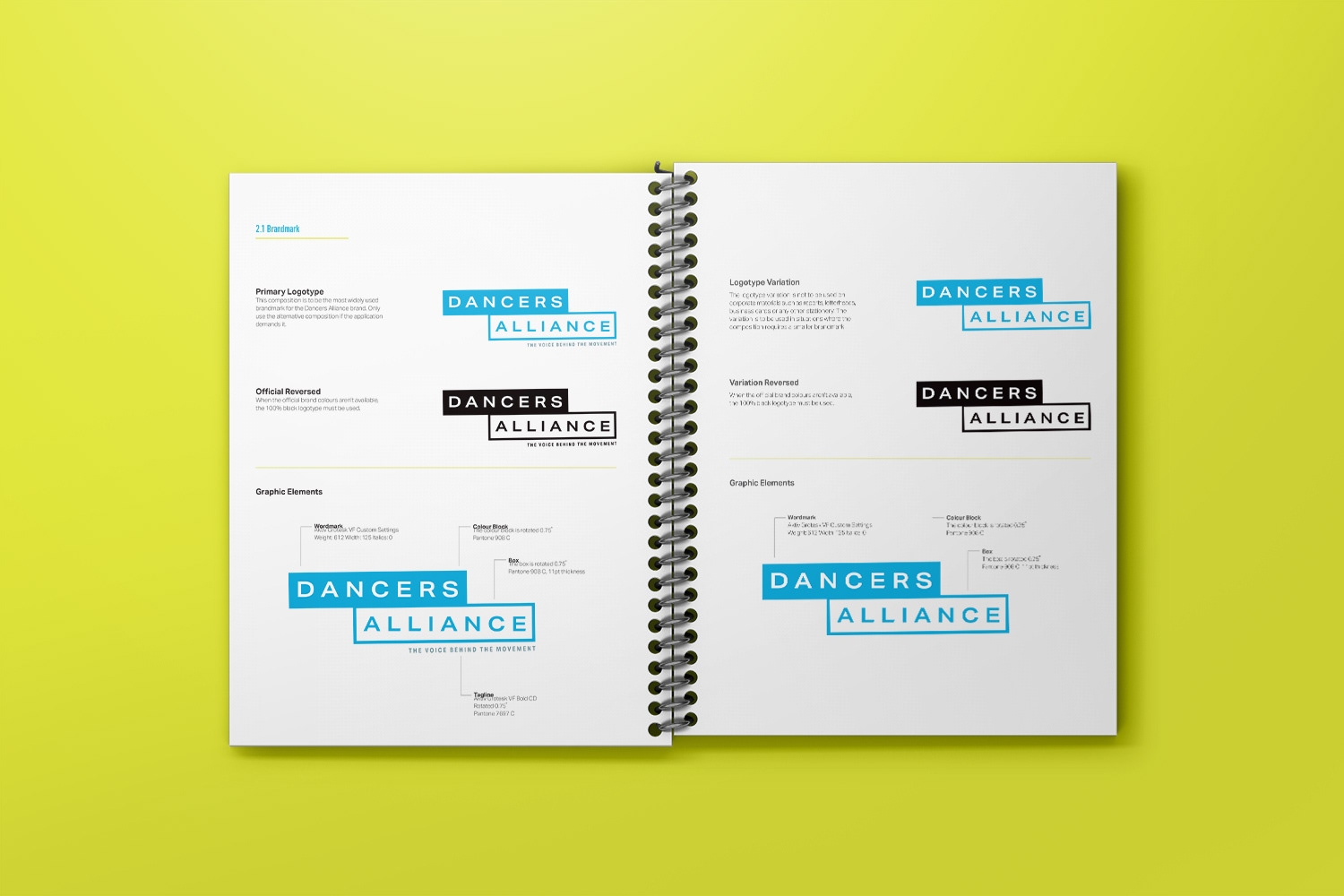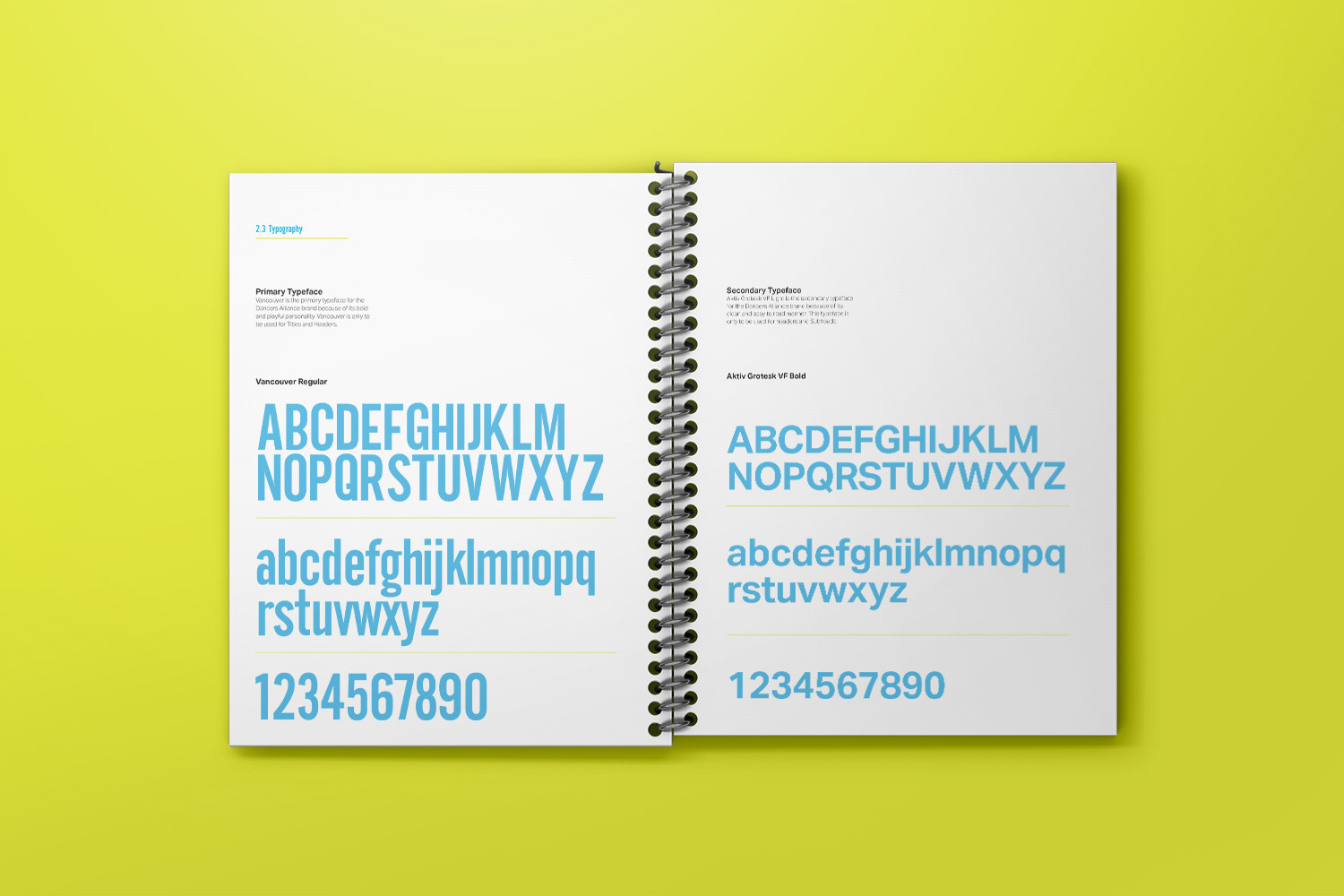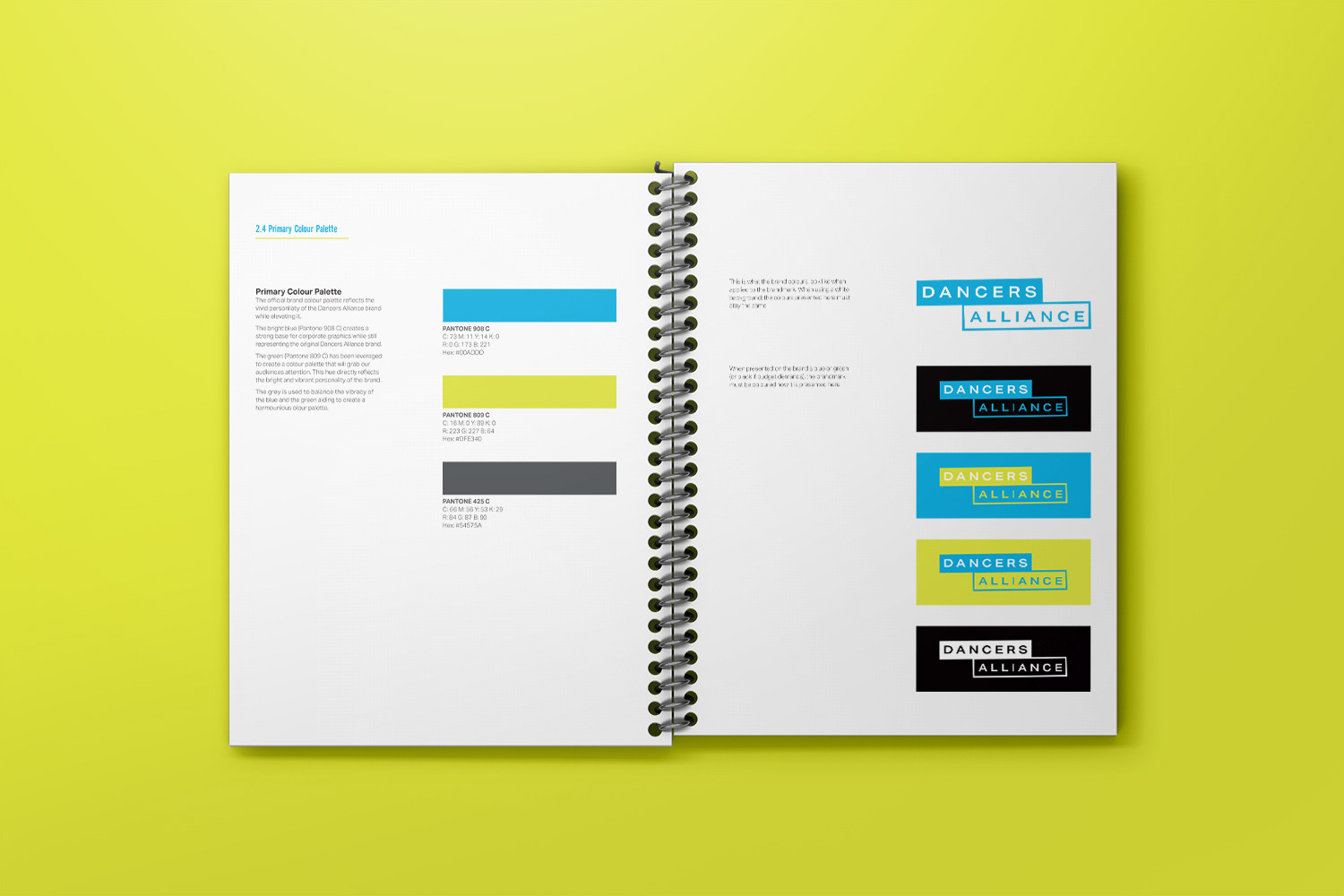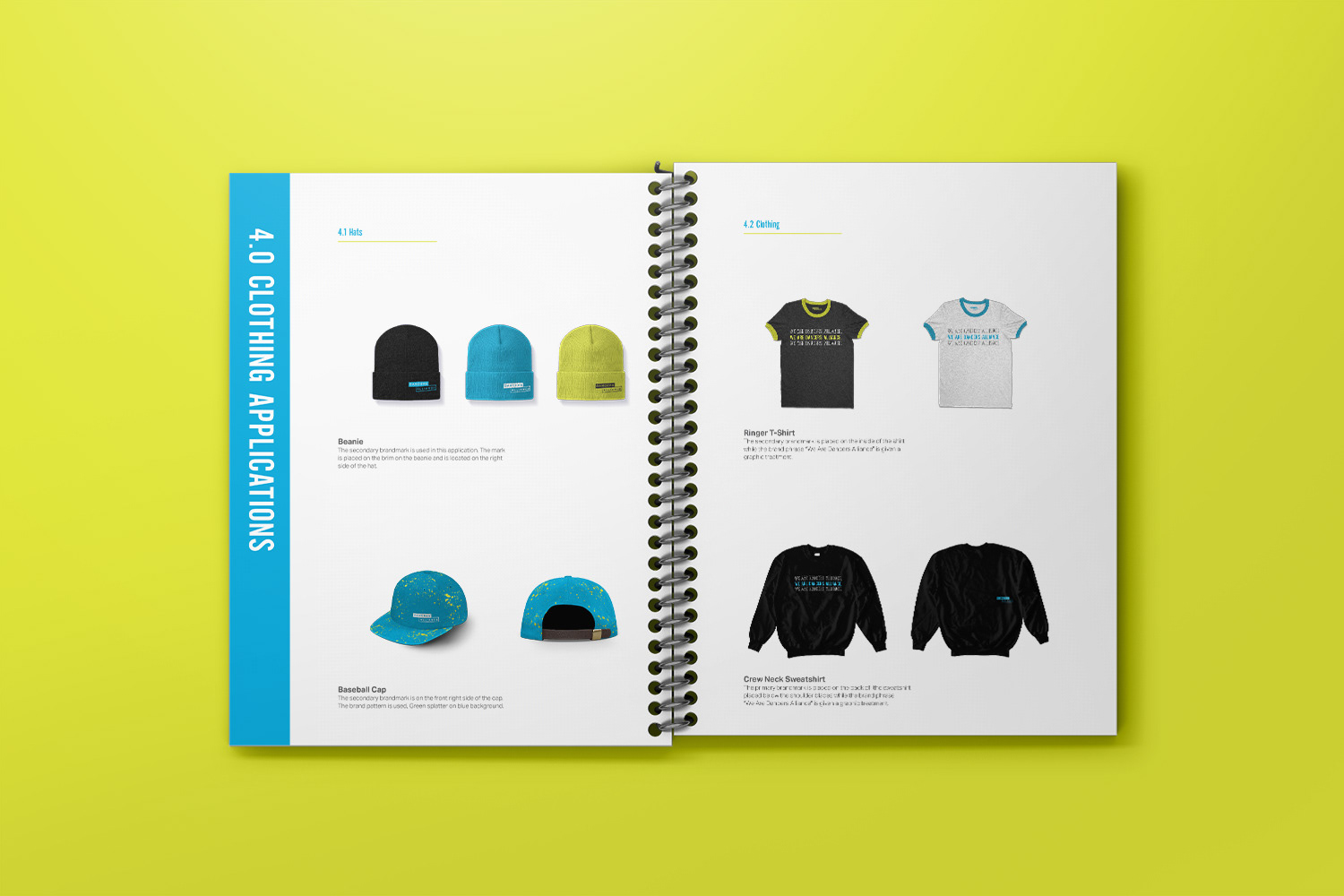 Dancers Alliance Industry Guide.
This 31-page guide outlines all of the industry rates and working conditions that Dancers Alliance has worked so hard to uphold. The guide was designed in a portable fashion for dancers to take with them from job to job.